To benefit your health and wellness, you don't need to become a master of the arts, or spend a lifetime learning complex forms. When you want to move and feel better, you need easy to learn and effective movements.
The traditional Qigong and Tai Chi based movements I offer are perfect for this goal.
In these courses, you learn the why of the movements to help you understand the how. The movements are broken down into small manageable sections, easy to digest and internalize.
Students have ongoing access to the videos for review and practice.
You don't need to be a senior to benefit from these courses. They are beneficial for any age.
A seasoned practitioner of the arts may find that my non-traditional approach provides some new insights.
Standing and Stepping
When you change from stillness to movement, your body needs to adjust and maintain balance.
The skills in this course are applicable for anyone seeking better balance in practice or daily living.
Click this link to learn more about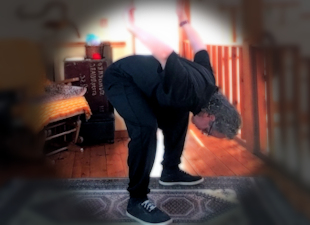 Working the Body Pump
From the feet, through the pelvis, up the spine and out the arms and crown of your head.
Skill building to open and close the body, releasing stress and using just enough tension to get blood, oxygen and energy to flow.
Course in development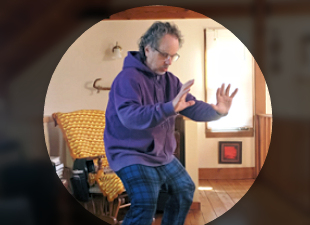 Putting it All Together
The set of movements in this course incorporates skills from the balance and Body Pump courses.
It's a great daily routine that works the entire body.
Course in development
Check your inbox to confirm your subscription